People need healing from different things. Many times we have dis-ease that comes about from traumas that happened in our life. That stored energy becomes a repeating track that's playing in the background of our lives, manifesting as physical or emotional dis-ease.
The resulting patterns create an energetic propensity toward a multitude of things – whether it be a certain type of relationship, a specific behavior, bad habit, addiction, and so on. And that pattern is difficult to break free of – because we attract it and manifest it from the inside out.
But by healing, we shift those energetic patterns or traumas. And when that frequency is broken, so too are the issues that continue to repeat in our lives.
Our transformational work takes healing a step further – immersing you in a thorough, extensive program that is designed to shift the practical things you are doing in your daily life. In addition to energetic healing, you will work with meditations, mantras and kriyas that actively shift your frequency and allow you to create a completely new life and way of being.
The result – things show up completely differently. Certain factors that are no longer serving you completely fall off. Along this journey, clients have found new relationships, jobs, and homes. They have been relieved of physical ailments – and have even begun to look and vibrate on a whole new level.
"CJ is a remarkably gifted healer. I was in a space where all my tools – my traditional training as a therapist, books, workshops, my own therapy – were not providing the step change in growth I desired and needed. I felt stuck. With a few energy sessions with CJ, I moved beyond blocks to an opening, experience and deeper realization I needed to move forward. My gratitude is immense."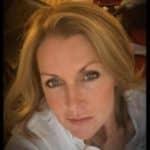 DAWN DAVIS
PROJECT MANAGER
TESLA
"Carl John is one of those wonderful people you meet that you just sense has come into your life at just the right time. He exudes a gentle & caring energy that greets you in a spiritual embrace – just the way that you are, and just the way that you're not. He commands your attention, not with words or force, but with a loving soul that beckons you to a place of healing and understanding with great compassion. What a blessing to come along an intuit & healer in the perfect moment – now!"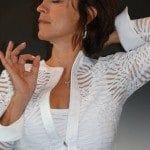 GLORIA MAZZA PERSICO
OWNER
THE YOGA FUSION
"The combination of Carl John's descriptive narrative in his cowboy twang and his soulful music to story are heart opening. Anyone who has gone through any kind of identity crisis will appreciate the warmth and wonder of The Journey Home."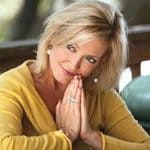 KRISTINE CARLSON
CO-AUTHOR
DON'T SWEAT THE SMALL STUFF
"Carl John is both a talented musician and a talented healer–Whether you are listening to his original music or experiencing his energy work, you'll witness a remarkable presence, a deep and supple strength, and a generosity of spirit."
SUZANNA SPRING & STACY MCGINTY
DRAGONFLY YOGA AND WELLNESS