"Upon meeting Carl John for the first time, I felt instantly more at peace just being in his gentle, yet powerful healing presence. After our first few sessions and the profound impact they had on me, I was all in on this journey. CJ possesses a unique combination of deep strength and gentle compassion that makes him a powerfully impactful transformational healer. His beautiful energy and knowledge gained from life experience make you feel both safe and secure enough to dive deep internally. He helps you remove any blocks that are holding you back from rediscovering your authentic self and aligning with your higher purpose.
CJ was brought into my life at the perfect moment in time, to help guide me through challenging transitions and assist in transforming old patterns of behavior that were hindering the personal and spiritual growth I was so desperately seeking. In a compassionate and supportive way, he helps you break down inner walls and open your heart to allow for powerful healing and manifestation. His energetic healing work is nothing short of magical and his gracious and giving nature helps you break through a lifetime of layers, resulting in powerfully positive shifts in every area of your life! He helps give you the courage, support, and tools needed to truly transform your life and have a lasting impact. My heart and soul have been opened up to a world of new possibilities and opportunities and my energy has been lifted to a heightened new level after doing this work. I am more centered, balanced and in flow, experiencing life in an entirely new way. CJ is beautifully gifted with such deep healing abilities that not only impact you personally but also impact everything and everyone around you. I am truly honored to have had the opportunity to work with him."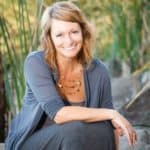 DR. LOI
PSYCHOLOGIST- SANTA ROSA, CA
"I had hit a wall. I had emotional baggage that had been locked up tight for YEARS, and it was preventing me from moving forward in my work, my relationships, and my life. Within the first session with Carl John, I began to feel my energy shift. I was quickly able to achieve positive progress in multiple areas of my life that had been stagnant for quite some time. Together, we worked on physical and emotional healing, course corrected old patterns that were no longer serving me, I sat in awe watching doors unlock in many areas of my life.
Just when there didn't seem to be much opportunity for growth in my job, my employer created a new position just to be able to provide me a promotion. Additionally, I have gained insight on transforming my life experiences into a business of helping others. I couldn't be happier with the results of my work with Carl John. He is amazing! If you are looking to shift your energy, and open doors to positive opportunities and reconnect with your higher purpose, I highly recommend CJ!
Thanks again for everything, and for the work you do. Our world benefits from your energy."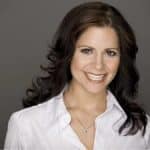 MELISSA ZNIDARSIC
NEUROPHYSIOLOGICAL INTRAOPERATIVE MONITORING TECHNOLOGIST
"CJ is a remarkably gifted healer. I was in a space where all my tools – my traditional training as a therapist, books, workshops, my own therapy – were not providing the step change in growth I desired and needed. I felt stuck. With a few energy sessions with CJ, I moved beyond blocks to an opening, experience and deeper realization I needed to move forward. My gratitude is immense."
DAWN DAVIS
PROJECT MANAGER
TESLA
"Thank You CJ for your words, your gifts and your story. You're a true inspiration that helped me find my way in the darkness."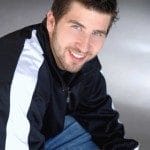 DAVID KRICH
CEO
MONSTER ENTERTAINMENT
"Before I had ever met CJ in person, we were speaking on the phone and I was describing how in that particular moment I was experiencing overwhelming anxiety. He asked me to pull-over to the side of the road, since I was driving, and he told me he was going to 'drop in' and that he'd call me back in a few minutes. I sat there having no idea what to expect and in moments I started to feel a se nse of relief, the same sensation when you release a clenched fist; the anxiety started to dissipate and in moments it was gone. Having never experienced anything like this before, I was fascinated. He had the power to heal me remotely! What? For months I had been taking kundalini classes and practicing other forms of yoga and meditation and doing breath work. I was intrigued by wanting to awaken my Kundalini. There were occasions where I thought I felt it but having no prior experience I had not idea whether what I felt was the elusive kundalini energy. In my first meeting with CJ I was no longer confused. The short-lived sensations were indeed not my kundalini. But simply being in his presence, (he still hadn't done a session on me) being in his energy field sparked mine and I could feel an unmistakeable rumbling vibration in my low spine. At one point I felt a rolling ball of energy, the size of a baseball, in my palm. I was captivated. I had never experienced anything like this before. I had recently started a new practice of Ashtanga yoga that was leaving my low back and knee joints with an unrelenting burning sensation. Within moments of being with him, it was gone. He is gifted with the ability to tap into the cosmic energy that surrounds us and channel it to soothe and heal. His hands give off the comforting heat of hot stones. Simply being in his presence is healing. You don't have to tell him anything, he will know exactly what you need."
DR. KATHLEEN LEWIS
FUNCTIONAL MEDICINE PRACTITIONER – ORINDA, CA
"Regarding his energy healing, I had told him that I had an injury but hadn't told him where. I felt his hands started to heat up as they hovered above me. His energy began to flow through my entire body. He intuitively went to my knee where I had sustained a past injury and I felt the tenderness of the knee start to shift. He also pulled my headache right from my head. It's as if he magically knew where to go and I felt all of the stress and tension leave me. I was left in an amazing peaceful place. I highly recommend any transformational work with Carl John!"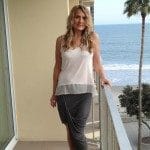 LAURIE WALLIS
R.N. & ALTERNATIVE HEALTH CONSULTANT – DANVILLE, CA
"When I met CJ, I knew he was unusual. It wasn't just the breadth of his interests, it was his sincerity, spiritual depth and unexpected humility that drew me to him. It became clear that he was the healer I'd been looking to work with to move beyond lifelong issues. These issues were around money, work and men. I had incurred a childhood of physical and sexual abuse and a career interrupted by sexual harassment.
Having never experienced healing work with a man before, in our first session, we built trust simply through his loving, clear presence. Through the first session I was able to allow him to do some powerful realignment of my energy. CJ exemplifies the sacred masculine. I feel safe and inspired in this presence. I learn and grow as much from talking through what is coming up for me as I do through the profound energy healing work that he does. One of the most significant shifts has been that I feel safe in myself around men. I have released a sense of being an object available for men to exploit and feel naturally protected by my own boundaries.
As deep issues are released through working with CJ, I am seeing results in my ability to manifest and receive what I need and desire – ranging from full coverage of major car engine repairs coming unexpectedly through an extended warranty, to small and large sums of money arriving just in time to cover bills as I rebuild my career, to unexpected opportunities to meet and speak with people who can help me move into the next stage of my life. As issues release through my work with CJ, my life knits together unexpected opportunities for me to step immediately into my newly healed self. He is teaching me to see life not from what is manifested in the world already but to look with my inner eye at what I want to create and to align with the Universe to allow blessings to unfold.
That CJ himself has walked this path of transformation gives him credibility as my teacher that allows me to face my fears and struggles and transcend them knowing he has done the same. I am so grateful to be unfolding this next stage of my life under the loving aegis CJ provides."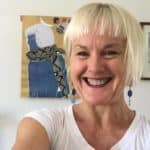 "The thing that consistently strikes me about Carl John is that whatever he touches has a heightened sense of meaningfulness. CJ and I have a casual friendship – we see each other about once every month or two – but every time we meet, I have the sense that we can very quickly and clearly cut past the surface of things and get to the heart of what really matters. I think this has to do with CJ 's deep commitment to authenticity; he understands that a fear-based disconnection and urge to control things is a kind-of sickness that troubles the world, and he has devoted his existence to creating medicines that remedy this sickness. This mission radiates not just through his music and healing practices, but also throughout his very way of being. Personally, I've had a very powerful experience in which CJ helped me get in touch with something outside of myself – a kind of primal force of creativity that I've always felt was operative in my life, but which I've had difficulty accessing with consistently and reliably. My conversations with CJ seem to take the form of a kind of shamanic free-association; we speak in poetic rap-sessions exploring dimensions of possibility that resonate with a larger sense of purpose in my life and help me transcend the everyday thinking that sometimes clouds my awareness of the more interesting horizons of my existence. CJ's unique power is his ability to help people discover their sense of purpose, and this comes from his powerful comfort and clarity regarding his own sense of purpose (and his fearless commitment to his purpose). As a scholar who focuses on problems related to colonialism and imperialism, I'm also very impressed with CJ's way of relating with Native American spiritual practices. All too often, westerners can feel comfortable adopting Native American modes of belief and practice in a shallow and somewhat insensitive manner that disregards ancient traditions with arrogance and disrespect — this often referred to as "cultural appropriation." CJ's relation with Native American spirituality seems to me the opposite of this. He creates music, and he makes no claims to something that isn't his; he just follows a deep calling of his heart and soul, and as a result, some people who have been raised within non-Western traditions feel a kind of spiritual kinship with him. He honors others in the world deeply and respectfully, and anyone can recognize that he is driven by a commitment to giving rather than taking from others for his own benefit. It also almost goes without saying that he is a brilliant and passionate musician – listen to him perform, and you'll know what I mean. Perhaps the most important thing I ever learned from him was something he shared with me about his music. He noted that he found a huge difference in his own performance between times when he imagined himself playing alone and times when he could imagine himself in a large-scale concert setting. He could be in the very same physical space, but there was a measurable difference in the quality of his music depending on who he imagined himself playing for: "Where you're at in your head," he told me, "is where you're at." This, like many of CJ's insights, struck me with the force of lightning . He's absolutely right. Where we're at in our heads IS where we're at – our imaginations, or connections to our dreams, and our ability (or failure) to envision our brightest possibilities define us and shapes the quality of our impact on the world. CJ deeply understands this, and part of his magic is to help all of us remember this, too. Carpe diem."
DAVID M. HIGGINS, PHD
DEPARTMENT OF ENGLISH AT INVER HILLS COLLLEGE
"I had my first healing session with CJ. I felt everything ranging from relaxation, to the sense of feeling protected, to the feelings of sexuality. I was surprised at the range of emotions that I felt during my session. After the session I felt super relaxed and centered."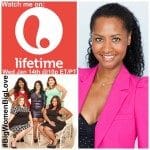 ERIN TILLMAN
AUTHOR
RELATIONSHIP EXPERT & HOST, THE DATING ADVICE GIRL – LOS ANGELES, CA
"It was like he dropped an anchor of calm into me."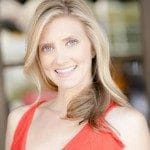 NANCI BESSER
CREATOR OF THE KINDNESS GROUP
"Seriously, he just knows."
SHAWN LANE
CHEYENNE MARKETING – LAS VEGAS, NV
"If you are considering having a healing session, I highly recommend that you find this miracle working energetic saint, Carl John. I had 2 sessions with him and I can tell you that I have had a major dramatic shift since working with him. I had some very deep blocks that I had tried so hard to remedy for the last year, in so many ways and it wasn't until having a remote session and hands on session with him that I was able to move forward. It was a beautiful, emotional and prophetic experience. There are many people who are able to heal, but his energy, strength and compassion while working with me gave me the most wonderfully positive and effective results. Sometimes we have energy that needs to be released and even me knowing that wasn't enough to let it go. I needed help and when I called for it it came. I feel balanced, open, trusting of myself and others again. The session was very safe, open, gentle and comfortable. It's all so beautiful and I hope if you are struggling at all with low or misaligned energy and blocks you reach out to him. He's a miracle worker. I truly believe that he has been chosen to heal others with his light."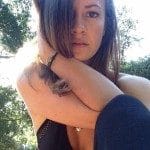 JENNELLE KUNZ
LOS ANGELES, CA
"We welcomed Carl John into our space and then Carl John welcomed us into his heart, sharing intimate stories of life and love through his music and helping to bring light to an evening of fundraising and community."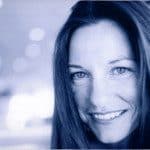 LISA SCHULTZ
FOUNDER
THE WHOLE 9 – CULVER CITY, CA
"Your gift of live music at our community meal was a great act of kindness that brought peace to the overall atmosphere and joy to the individuals who came to us for help that day. We hope you come back soon! Thank you!"
SELINA MELANCON
OUTREACH COORDINATOR
CATHOLIC CHARITIES OF SOUTHERN NEVADA
"When I first met Carl John I sensed a calming, peaceful energy and knew there was something special about him. As a recipient of energy healing from him, I've experienced relaxation, a settling of my nerves, healing, and a sense of grounding. As a student, I've learned the importance of doing my own inner work as a self-healer. I have witnessed Carl John's effectiveness and mastery of energy healing by witnessing his way of being. Although there are books, videos, and online classes that teach healing modalities, to be in the presence and experience the teachings of a Master Teacher like Carl John is a valuable privilege."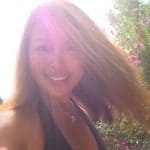 AMELIA A.
SPIRITUALLY FIT YOGA
"CJ has the type of energy to cut through all the things that don't matter and get to the real energetic connection between two beings. I've seen numerous people react to him in the same way, and I am consistently impressed by his ability to focus intently on someone else's energy to read it more accurately than sometimes even the person's own inner awareness. Carl John's perception of tantric and reiki energy is unlike anyone I've ever experienced before. I've taken numerous tantra and energy workshops and have been consistently disappointed at their lack of that type of energetic awareness that Carl John just innately carries."
KRISTEN THOMAS
FASHION DESIGNER – SAN FRANCISCO, CA
"Carl John is both a talented musician and a talented healer–Whether you are listening to his original music or experiencing his energy work, you'll witness a remarkable presence, a deep and supple strength, and a generosity of spirit."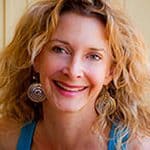 SUZANNA SPRING & STACY MCGINTY
DRAGONFLY YOGA AND WELLNESS
"Carl John is one of those wonderful people you meet that you just sense has come into your life at just the right time. He exudes a gentle & caring energy that greets you in a spiritual embrace – just the way that you are, and just the way that you're not. He commands your attention, not with words or force, but with a loving soul that beckons you to a place of healing and understanding with great compassion. What a blessing to come along an intuit & healer in the perfect moment – now!"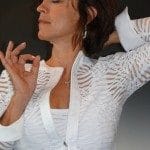 GLORIA MAZZA PERSICO
OWNER
THE YOGA FUSION
"I am a fan of (CJ) Carl John, and his autobiographical work A Journey Home does not disappoint. He shares a mystical and universal journey of the hero. Thru powerful loss into insight, clarity of purpose and redemption. His words and music glide together on the resonant vibration of his natural healing energy. Reminiscent of Kerouac or Castaneda, this soul work is trans-temporal in it's ability to transcend the receivers space and create transformation with its connection. Read, Listen and Shift."
MELANIE SALVATORE-AUGUST
AUTHOR
YOGA TO SUPPORT IMMUNITY (2021) FIERCE KINDNESS; CHANGE YOURSELF TO CHANGE THE WORLD (2017)
KITCHEN YOGA; SIMPLE HOME PRACTICES TO TRANSFORM MIND, BODY AND LIFE (2015)
"The combination of Carl John's descriptive narrative in his cowboy twang and his soulful music to story are heart opening. Anyone who has gone through any kind of identity crisis will appreciate the warmth and wonder of The Journey Home."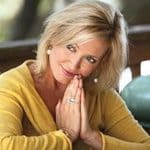 KRISTINE CARLSON
CO-AUTHOR
DON'T SWEAT THE SMALL STUFF
"Carl John has written a beautifully poetic, and deeply honest inspiring book with many great lessons. His own journey, I believe, has not only the power to heal the reader, but also the power to create world peace. Let his Journey Home be used as your roadmap to enlightenment and freedom to heal yourself, as well as the world."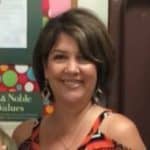 BARBARA TAVRES
ORDAINED MINISTER / BARNES & NOBLE COMMUNITY BUSINESS DEVELOPMENT MANAGER
"Carl John has a gift for words. Lyrical rhymes and disjointed sentences that inspire thought and insight. I know him as a songwriter and a singer. A poet. Here, in his first memoir, The Journey Home, he puts music on the page to tell his own story. It's the story of love and loneliness, of rise, fall and the journey to self-discovery, archetypal in many respects and uniquely personal in others. The Journey Home is the story of courage; the courage to let everything that we 'think' matters go – and take a free fall to honesty, with only faith as a parachute."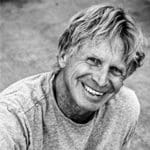 RICHARD LA PLANTE
AUTHOR
HOG FEVER, THE FOGARTY-TANAKA SERIES, NEVER AGAIN (ESCARGOT BOOKS)